A Guide to Biometric Devices for Safety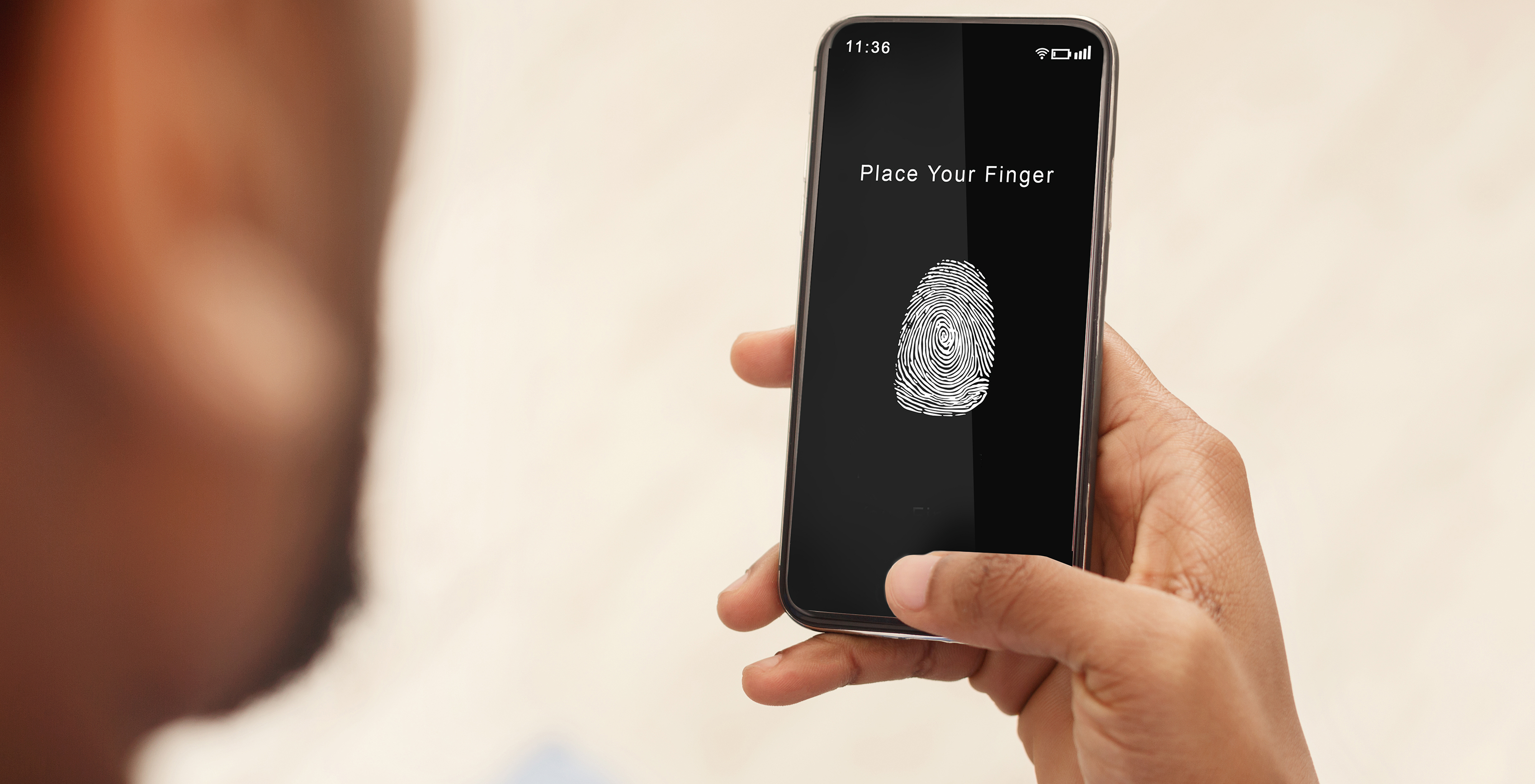 Biometric devices have emerged as powerful tools to enhance workplace security, streamline operations and protect the well-being of individuals. The market for biometric technologies will steadily grow over the next few years to reach $83 billion by 2027. With the ever-changing landscape of safety solutions, we've also seen a rise in wearable technology and, with that, the introduction of physiological monitoring. There is often confusion surrounding the terminology and the distinction between biometric devices and physiological monitoring. In this comprehensive guide, we will delve into the world of biometric devices and physiological monitoring, clarify misconceptions, and explore how they can be harnessed to improve safety in a wide range of industries.
How are biometric devices different from physiological monitoring?
Different types of biometric devices
How are biometric devices used?
How do biometric devices work?
How can biometric and physiological monitoring devices improve safety in the workplace?
---
According to the ISO and IEC standards bodies, biometrics are "the automated recognition of individuals based on their biological and behavioural characteristics". These characteristics include fingerprints, facial features and even the sound of a person's voice. Devices, on the other hand, are the tools or instruments used to collect and analyse data, making biometric devices the tools used to collect and analyse these characteristics.
A common misconception is the confusion between the biometric and physiological measurements used. While both involve collecting data from the human body, they serve different purposes. Biometric data refers to unique identifiers, such as fingerprints or facial recognition, used for identification or authentication. In contrast, physiological monitoring tracks vital signs and health-related data, such as heart rate, temperature, or blood pressure.
---
To further clarify the distinction, diving deeper into the differences between biometric devices and physiological monitoring can be beneficial.
Types of Data: Devices that provide physiological monitoring gather data related to an individual's health, well-being and physiological responses to stressors. This can include measures such as heart rate, body temperature or oxygen levels. Bodytrak® is a primary example of an effective physiological monitoring device. The smart safety solution provides real-time data on each user, including core body temperature, heart rate, heart rate variability, fatigue, movement and physiological strain. With the ability to provide individualised monitoring to assess responses to challenging and hazardous environments, precise data is captured through the wearable device to prevent workplace incidents related to heat stress, fatigue and noise exposure by triggering real-time alerts. Biometric devices, however, capture physical and behavioural characteristics of individuals such as fingerprints, facial features, or voice patterns.
Areas of Application: Before the introduction of consumer wearables, physiological monitoring was commonly used in healthcare settings for patient examination. With the evolution of technology, wearable devices have become smaller, smarter, and more accurate, expanding the application into sports, wellness, fitness tracking and, more recently, industrial health and safety. While biometric devices have been applied in industrial settings for some time, more commonly used biometric device applications include civil security, military requirements, border control, access control and commercial applications.
---
No two people have the same fingerprints, not even identical twins. While many things can change as people age, fingerprints are one of the very few that don't, even as we get older, provided the deep layer is not destroyed or intentionally altered via plastic surgery. This is why police stations, border security and even smartphones have fingerprint scanners. With the rise of smartphones, fingerprint scanners are one of the most commonly used biometric devices. The technology uses fingerprint patterns to identify individuals, which has significantly evolved since its early iterations, becoming faster and more accurate.
Interpol, the world's largest police organisation, which has 195 member countries, runs an international fingerprint database known as the Automatic Fingerprint Identification System (AFIS). This biometric database contains more than 220,000 fingerprint records and more than 17,000 crime scene identification markers. This allows countries that are members to cross-check records from national fingerprint databases against the AFIS when they suspect a crime has crossed global borders. This application highlights how access to biometric devices can benefit several regions when data is shared effectively.
---
While fingerprint scanners are one of the most widely used biometric devices, they are categorised as contact biometric devices. There are three types of biometric devices – contact, contactless and hybrid (also known as combination). When considering biometric devices, it's important to evaluate the data capture requirements and the best solution to meet these needs.
Contact Biometric Devices: These devices require physical contact from the person in order to collect the biometric data. They can be categorised further into three classes: fingerprint scanners, palm print scanners and hand geometry scanners.
Contactless Biometric Devices: These devices capture biometric data without requiring physical contact. Facial recognition terminals, iris scanners and palm vein scanners are a few types that are widely used in the market. Some workplaces may implement iris scanners as a tool for employees to check in with, to monitor attendance and gain access to secure buildings, removing the need for an access card which can be easily lost, posing high security risks.
Hybrid/Combination Biometric Devices: These devices capture two or more biometric measurements to verify and validate an individual. They can often be found in airport terminals where multi-factor authentication is required via facial recognition and fingerprint scanners. The need for two or more measures increases security, accuracy and durability.
---
Biometric devices are being implemented across a wide range of sectors to transform the way organisations and individuals approach security, identification and safety. Below is a closer look at how this technology can be used across different industries.
Industrial Health and Safety: Where safety and precise attendance records are critical, biometric devices have become extremely efficient. These devices can streamline time and attendance tracking by using fingerprint or facial recognition. This not only eliminates the potential for fraudulent timekeeping but can ensure employees are adhering to safety protocols (i.e. restricted access to areas with extreme hazards), making workplaces more secure and efficient.
Civil Defence: Encompassing a broad spectrum of applications, from securing government buildings to monitoring public events, biometric devices play a pivotal role in this sector by enabling access control systems that use facial recognition, fingerprint scanning or iris recognition. These technologies ensure that only authorised individuals gain entry to sensitive areas, enhancing overall security and preventing unauthorised access.
Military Requirements: The military relies on the latest technology to protect national security. Biometric devices are integrated into military operations for identification and authentication purposes. For instance, military personnel may use fingerprint or iris scanners to access secure facilities or confirm their identity in the field, ensuring sensitive information and equipment remain safeguarded.
Border and Migration Control: Biometric devices play a crucial role in border and migration control by enhancing immigration processes. These devices help verify travellers' identities quickly and accurately, minimising the risk of fraudulent documents and identity theft. Biometric data, such as facial recognition and fingerprint scans, can be cross-referenced with government databases to confirm travellers' identities and screen for individuals with criminal records or immigration violations.
Civil Identification: Biometric identification is instrumental in creating secure and reliable civil identification systems. National ID cards, driving licences and passports now often include biometric data such as facial images or fingerprints. These technologies not only ensure the authenticity of official documents but also aid in combating identity theft and fraud.
Healthcare: In the healthcare industry, biometric devices are used to accurately identify patients, reducing the risk of medical errors and enhancing patient safety. Additionally, biometric authentication can secure access to sensitive medical records, ensuring data privacy and compliance with healthcare regulations.
Commercial Applications: To enhance security and streamline operations in a commercial environment, biometric devices are deployed. Biometric access control systems can be used to secure corporate offices and data centres. Biometric time and attendance systems help businesses accurately track employee work hours. In the financial and retail sector, biometric authentication has become increasingly popular for securing online banking and payment transactions, adding an extra layer of protection against fraud. In a survey conducted by Reservations.com in the US, 42.6% of Americans approve of the use of facial recognition technology at airports to improve security versus 32.5% who disapprove.
In all these sectors and more, biometric devices bolster security and offer a level of convenience and precision that traditional methods could not achieve. As the technology continues to advance, solutions that use biometric data will play a significant role in shaping the future of security and safety across a wide range of industries.
---
Now that the difference between biometric and physiological measures has been established, it's useful to understand how biometric devices work. Once the biometric measurements are captured, the device analyses the specific physical or behavioural traits to verify an individual's identity by matching it against the saved master database. In addition to fingerprinting, here are some other biometric measures that can be used:
Iris Scanning: Iris recognition involves analysing the patterns in the coloured part of the eye.
Retina Recognition: Similar to iris scanning but focusing on the patterns of blood vessels in the back of the eye.
Face Recognition: Based on facial features to identify individuals, often used in smartphones and access control systems.
Ear Recognition: Analyses the unique shape and features of an individual's ear for identification.
Hand Geometry: Analyses the overall shape and size of a person's hand for identification.
Vein Recognition: Scans the vein patterns in the palm or back of the hand for identification.
Voice Recognition: Analyses the unique vocal characteristics of an individual's voice.
DNA Profiling: Although not commonly used in everyday circumstances due to its complexity, DNA recognition is one of the most accurate forms of biometric identification.
---
Biometric devices offer a range of solutions for different applications. When organisations combine this with physiological monitoring, it has the potential to make a significant impact on an organisation's workplace health and safety policies. 
Enhanced Workplace Security: With human error and weak passwords accounting for 52% of data breaches, the implementation of biometric devices can provide key advantages to security. When it comes to access control and authentication, biometric devices can be an effective tool, ensuring that only authorised personnel can enter restricted areas on-site and virtually. When integrated with physiological monitoring, these systems can provide an additional layer of security. For instance, by combining facial recognition with core body temperature sensing capabilities, workplaces can screen for individuals with elevated body temperatures, which may indicate illness while ensuring it is not spread into restricted areas.
Detection of Heat Stress and Fatigue: In industries where workers are exposed to extreme temperatures or hazardous conditions, the risk of heat stress and fatigue is a significant concern. People often confuse some of the measures used to detect these risks with biometrics – physiological monitoring devices are the effective solution to implement rather than biometric devices. A physiological monitoring device such as Bodytrak can continuously monitor a worker's core body temperature and response to workplace stressors in real-time. If a worker's core temperature reaches potentially dangerous levels or excessive fatigue is detected, alerts can be generated, allowing for timely intervention. This proactive approach prevents incidents and ensures organisations comply with safety regulations and protect employee health.
Time Recording and Attendance: Biometric devices, such as fingerprint or facial recognition systems, offer accurate time recording and attendance tracking. This not only prevents fraudulent timekeeping but also contributes to safety by ensuring that employees adhere to their work schedules. Moreover, physiological monitoring can complement these efforts by monitoring the vital signs of workers in real time. Wearable technology can also be used alongside geolocation services to provide check-in features and automate attendance tracking. For example, devices like Bodytrak can monitor core body temperature, heart rate and activity levels whilst also providing time and attendance features via geolocation. By integrating this data with attendance records, organisations can better manage worker safety, particularly in high-risk environments.
Proactive Safety Benefits: While cameras can be used for fatigue assessments (i.e. tracking the number of times a driver blinks), it's essential to recognise the limitations. Cameras can measure movement, such as blinking, but this is often not detected until severe fatigue has set in, leading to incidents not being prevented. In contrast, physiological monitoring devices like Bodytrak offer a more reliable and proactive approach to detect fatigue. By capturing heart rate variability continuously, Bodytrak detects trends in fatigue over time and provides a more accurate reflection of an individual's responses. By incorporating such technology into workplace safety protocols, organisations can effectively detect and respond to potential hazards before it's too late.
---
Biometric devices are powerful tools for enhancing activities and processes across a wide range of industries. While they focus on unique physical and behavioural characteristics (fingerprint, face, voice, etc.), it's important to distinguish them from physiological monitoring, which primarily captures health-related information (body temperature, heart rate, etc.). By understanding the capabilities and applications of both biometric devices and physiological monitoring solutions, organisations can leverage this technology to create safer and more secure environments for their employees and stakeholders.