Precision and Comfort: In-Ear vs Skin-Based Monitoring Solutions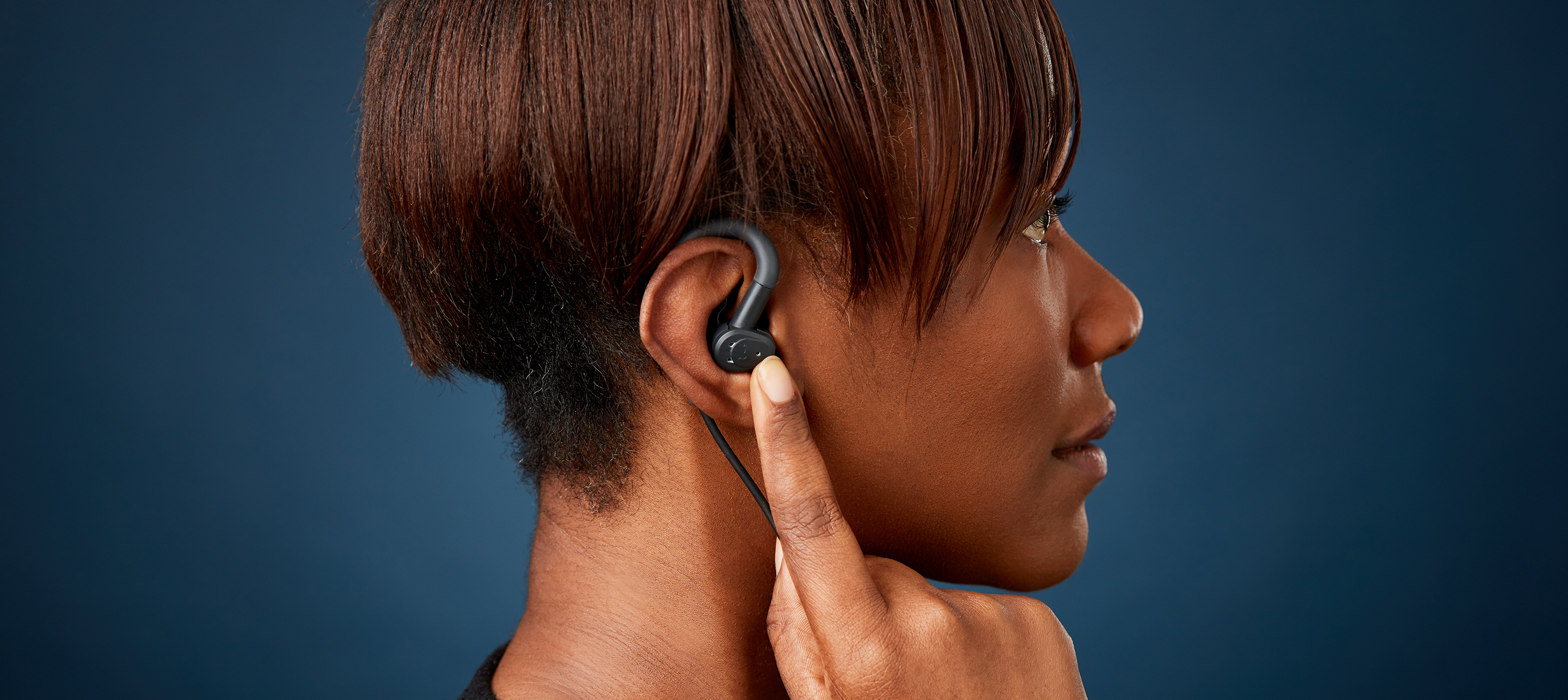 Workplace safety has undergone significant transformation and continues to evolve. As global temperatures rise and work conditions intensify, monitoring employee well-being in real-time becomes pivotal. Organizations recognise the importance of integrating advanced monitoring solutions into existing systems to ensure the health and safety of their teams.
Where traditional safety approaches were once effective, they now have limited capacity as environments become more challenging, emphasizing the need for modern safety solutions that offer comprehensive protection. Here, we explore advanced approaches to monitoring vital parameters such as core body temperature and heart rate, their advantages over traditional methods, and highlight a solution that's redefining standards in workplace safety.
The ripple effect of heat exposure and fatigue on performance and safety
Why real-time monitoring is essential
Monitoring core body temperature: In-ear vs skin-based solutions
Transforming safety standards with Bodytrak
---
High temperatures are more than just a source of discomfort. Though we often link heat with sweating and the need to cool down, its full effect on workplace safety and productivity is significant and cannot be overlooked.
Take, for instance, a miner working deep underground. The environment is stifling, with temperatures soaring. This heat does more than just make an employee sweat – it's initiating a series of physiological responses. The body begins to divert blood to the skin's surface, trying to release heat, resulting in less blood and oxygen going to the brain.
The outcome? Over time fatigue sets in, and with it comes a decline in alertness and cognitive abilities. The worker might start making slower decisions, miss warning signs or even misjudge distances when operating machinery.
Beyond the immediate physiological effects, there's a broader impact on productivity. Consider a factory worker operating near large furnaces or other machinery radiating heat. As they tire from the heat, tasks may take longer to complete. It's not just about slower performance – mistakes become more likely. Errors and accidents increase when the body and mind are strained from high temperatures.
Moreover, fatigue doesn't just fade away with a quick water break. It accumulates. Over consecutive days of working in such conditions, a worker's overall well-being can deteriorate, increasing the risk of severe health complications and accidents.
---
Monitoring physiological responses can be life-saving. Consider a lone worker in an isolated location susceptible to extreme weather conditions. By monitoring core body temperature in real-time, the employee and supervisor or health and safety manager can get instant alerts if the worker is at risk. Real-time data is crucial. This enables timely actions to prevent incidents before they occur, such as mandatory breaks or hydration reminders, ensuring an employee's safety and well-being along with effective output.
The ability to access core body temperature data in real-time allows supervisors to detect workers at risk before signs of heat stress or heat-induced fatigue appear. While employees may stay silent about their discomfort or feel they are okay, their physiological responses highlighted by the data can proactively indicate the early onset of a potential issue. Empowered with this information, employees and organizations can make data-driven decisions pertaining to schedules, break assignments or the allocation of tasks to maintain employee well-being and safety.
It is evident that the ability to monitor physiological responses in the workplace can have a number of benefits and become an essential part of workplace health and safety protocols, especially when high accuracy and focus are required. With the market of safety solutions ever increasing, selecting the right method and solution that will be effective in protecting employees is becoming increasingly important.
---
Monitoring core body temperature: In-ear vs skin-based solutions
The tools we use to monitor different health and safety markers are changing, especially within the industrial environment. While many organizations may be accustomed to external environmental measures (i.e. WBGT) or skin-based methods (i.e. smart watches and armbands), innovative in-ear solutions, like Bodytrak, are now challenging their dominance. Understanding the benefits and effectiveness of in-ear monitoring can help organizations select the right solution for their team.
Measurement location and accuracy: An in-ear solution fits securely in the ear, taking an internal reading of the body's temperature. Due to its close proximity to the temperature control center of the body, the hypothalamus, the ear is an excellent site to measure core body temperature and heart rate. Skin-based methods only measure the skin's surface temperature, rather than what's happening internally. Whilst this can be reasonably effective in an air-conditioned hospital environment, it is a problem when monitoring active workers wearing personal protective equipment (PPE) in warm ambient conditions. Consider a steel or metal worker, surrounded by furnaces and an environment with varying temperatures. Measuring the worker's temperature using a skin-based solution is likely to be influenced by the hot air projected from the surrounding furnaces and body heat trapped under PPE, but won't necessarily account for the metabolic heat production within the body due to physical activity. These compounding factors make it very difficult for skin-based solutions to provide an accurate measurement of the individual's heat stress level and their overall level of risk.
Ambient interference: Industrial environments in the workplace are often susceptible to many diverse and hazardous conditions that may be constantly changing, with workers having to constantly adapt. As skin-based devices are exposed to external environments, the data can be compromised by movement and external conditions that affect the reliability of the information. An in-ear device is nestled securely inside the ear, unaffected by abrupt movement, delivering consistent and accurate data. Picture a firefighter in training battling a blaze, surrounded by varying degrees of heat and doused by water at different intervals. An in-ear device will continue to monitor the internal body temperature of the wearer and responses to the conditions while a skin-based solution will be influenced by the temperature of the air, heat trapped under the PPE, water from the hose and even smoke, rather than providing true insights on the firefighter.
Comfort: Just like a pair of well-fitted headphones, the Bodytrak earpiece has been ergonomically designed for maximum comfort and wearability, especially alongside existing PPE. For employees on long shifts, comfort isn't a luxury – it's a necessity. An in-ear solution respects this, removing any discomfort when fitted correctly. While skin-based solutions might seem suitable, over extended periods they can cause skin irritation from rubbing and friction when combined with perspiration, along with discomfort from unevenly dispersed weight. In some instances, the fibers from skin-based harnesses can trigger allergic reactions.
For workplace health and safety, and scenarios demanding accuracy and reliability, in-ear solutions are undeniably more effective. A solution like Bodytrak not only provides precise data in real-time but also ensures comfort for the user.
---
Bodytrak is a leading solution in workplace safety, using unique wearable sensors to prevent heat stress and fatigue-related incidents. These sensors, coupled with real-time data analytics, quickly detect health and performance risks.
Given the immense costs of work-related injuries, which totalled $167.0 billion in 2021, such technologies are vital. Bodytrak's advanced earpiece, equipped with multiple sensors, protects workers from potential risks. However, what sets Bodytrak apart is not only its innovation, but also the accuracy of its real-time solutions.
When every second counts and every decision could mean the difference between a safe outcome and a catastrophic incident, can your organization afford to rely on outdated methods? It's time to take a proactive stance towards workplace safety. Embrace the future, safeguard your team and elevate the standards of health and productivity in your organization with Bodytrak.