Bodytrak Meets New Requirements Set By UK Emergency Services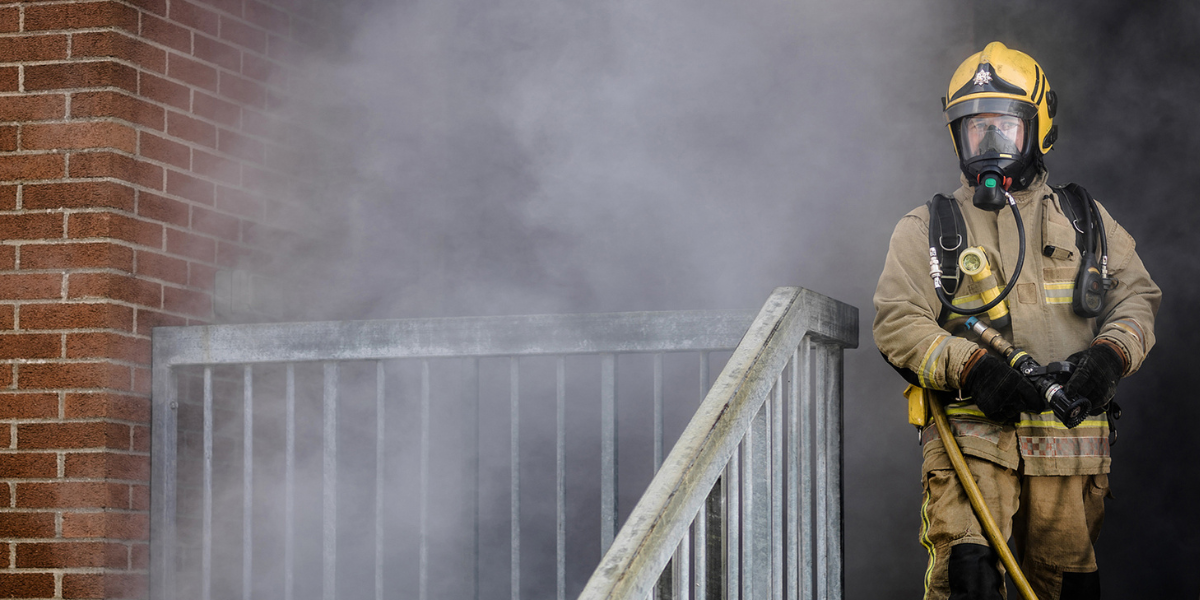 Although originally brought to market for professional sports in 1977 by Polar Electro, portable heart rate (HR) monitoring has well and truly become embedded in today's consumer markets. Despite consumer markets being flooded with watches, wrist monitors, phone apps and other wearable technologies, in 2013 the UK MoD defined a research requirement to deliver a wearable technology solution that would achieve something that none of these existing devices could deliver: real-time and accurate HR and core body temperature (CBT) monitoring in order to assess heat stress.
Bodytrak won a contract from MoD via DSTL to deliver the solution, and along with his own funds, Leon Marsh took on the task of delivering a technology platform solution that not only provided medical grade accuracy of HR and CBT data, but also an intuitive monitoring dashboard. The dashboard that was developed enables visual information to be available to situational commanders that is reliable, easy to interpret and allows informed decision making without needing a medical qualification; or simply put, just displays red amber or green health alerts!
Fast forward to 2018 and the emergency services sector in the UK have now actively announced their desire to find wearable technology that can add considerable insight into the health, safety and welfare of their employees, especially those that are exposed to the harshest of environments. Despite consumer wearable technology advancements in recent years, the Home Office still openly seeks credible solutions to actively monitor heat stress/stroke, fatigue, dehydration, hyper/hypothermia, psychological stress, endurance, concussion impact and fitness for deployment, all in real-time, accurately and across multiple easily identifiable users.
We just hit the Bodytrak sweet spot!
The reason we chose to utilise the ear isn't a coincidence. Despite wrist-worn devices adequately measuring HR in laboratory-based activities (Shcherbina et al., 2017), their inability to provide a reliable reference of CBT, even with the use of algorithms, is a distinct limiting factor for the use of this technology for the monitoring of heat stress. The same could be said for chest worn devices or smart clothing, there simply are no natural orifices in the chest, arm or leg regions! For any device that sits on the skin and measures only skin temperature, the true test isn't what results are yielded under controlled laboratory conditions, but the accuracy of data provided when individuals in the Police, Fire & Rescue and Ambulance services require it the most, under extreme conditions. It's not just the ambient conditions which are challenging for these individuals, it's also the protective clothing and apparatus they wear (PPE) and the fact they're carrying out physical exercise which can be at very high intensity. If you consider that these three factors are complex variables combined together, it's easy to see that it's very challenging to infer a reliable reference of CBT from skin sensors, even with sophisticated algorithms. It's essential to be sub-surface.
The Bodytrak platform has proven through field trials under extreme conditions that vital sign data can collected, processed and transmitted in real-time, accurately and most importantly lead to an actionable intervention. The Bodytrak platform has the ability to provide a new layer of confidence to the men and women of the blue light services, so that whilst they continue to provide great service to our communities, personalised physiological monitoring ensures that their wellbeing and health is safe guarded by a new generation of wearable technology.
---
Reference
Shcherbina, A., Mattsson, C.M., Waggott, D., Salisbury, H., Christle, J., Hastie, T., Ashley, E.A. Accuracy in Wrist-Worn, Sensor Based Measurements of Heart Rate and energy Expenditure in a Diverse Cohort. Journal of Personal Medicine 2017, 7, 3.