Minimising Mobile Distractions & Enhancing Safety Measures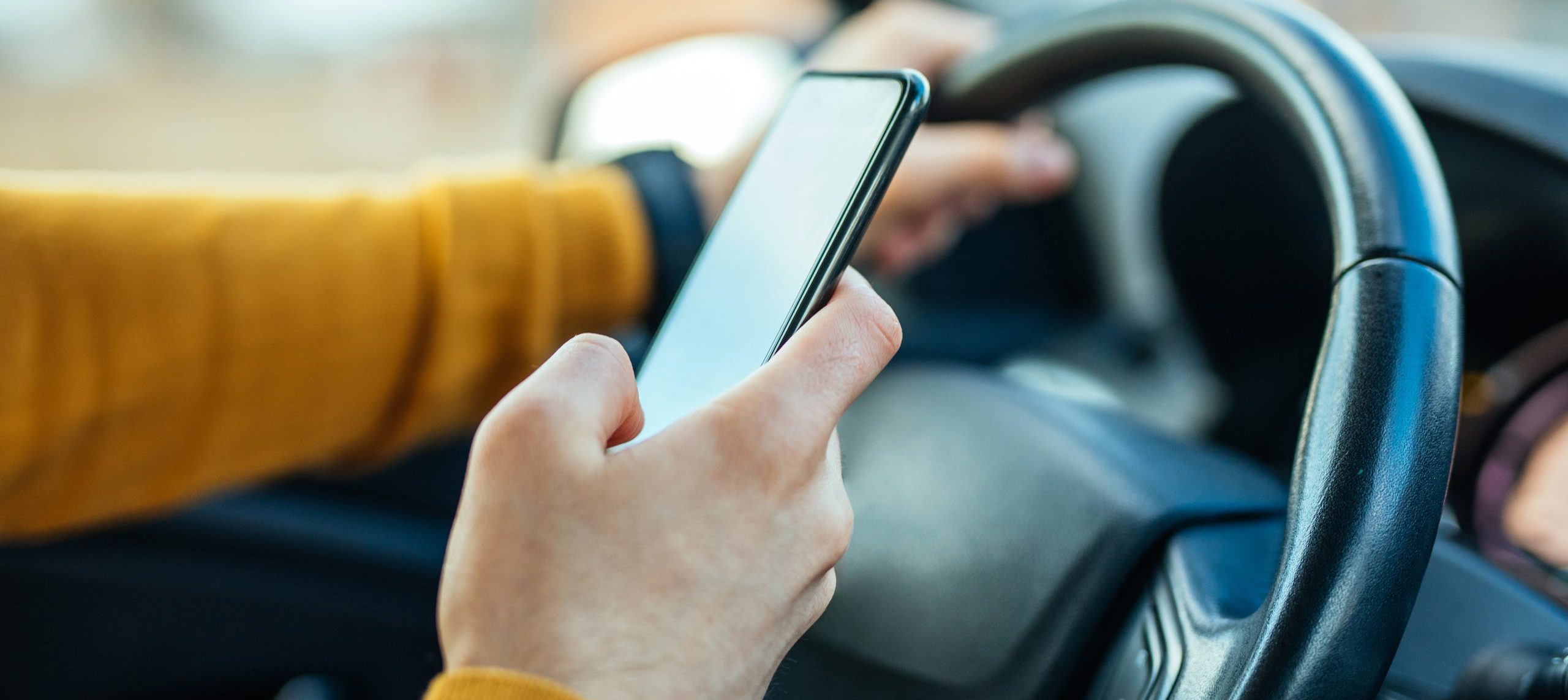 As we continue to navigate through the digital revolution, mobile phones have become ubiquitous companions, seamlessly weaving into every aspect of our lives. They connect us, amuse us, enlighten us, and help keep our lives organised. Yet, these tools that many of us feel we can't live without come with a hidden peril. The ability these small devices have to distract us and cause catastrophic consequences is staggering, especially within the workplace.
Picture this: you're in the middle of a critical task, and all your focus is directed at the task at hand. Suddenly, you hear a notification buzzing from your mobile phone. It's an insignificant message, maybe a social media update or a news alert. However, this seemingly harmless interruption has the power to disrupt your concentration, slowing your productivity and potentially putting your safety and the safety of others at risk.
Our reliance on mobile phones has been so normalised that we often forget how this constant need to be connected to the digital world can compromise work performance and, more importantly, health and safety. Here, we examine the growing concerns for organisations and employees and explore effective ways to combat the double-edged sword of being attached to mobile phones in the industrial workplace.
The global scope of the problem
The impact of distractions on workplace safety
The role of employers: Duty of care
The role of employees: Shared responsibility
Empowering workplace safety and focus
---
Mobile phone usage has grown exponentially, reaching staggering heights. According to the Global System for Mobile Communications (GSMA), an estimated 5.4 billion people across the globe were using mobile phones in 2022. This statistic isn't just a testament to our hyper-connectivity: it's a red flag for more distractions that may not have existed before. This issue is particularly prevalent in the workplace and a growing concern for organisations. A study conducted by the National Safety Council confirms mobile phone use while driving has contributed to approximately 25% of all car accidents in the United States alone.
A report by the American Psychological Association showed that even brief distractions could significantly impact one's ability to focus on a task, leading to potential errors and incidents. While the frequency of mobile-induced distractions is prevalent, the most concerning factor is that there are no signs of incident numbers decreasing. The number of mobile phone-induced distractions that have caused incidents seems to be rising persistently, year-on-year.
Research reveals that mobile usage during work hours has also been on a steady rise, contributing to increased workplace incidents and accidents. As the line between personal and professional life blurs, this issue is gaining momentum and severity. The time to address this problem is now, and it requires a concerted effort from employers, employees and safety technology providers alike.
---
In the bustling environments of today's workplaces, distractions come in many forms – mobile phones being the most common. This poses significant challenges due to the accessibility and addictive nature of the devices. The consequences of mobile distractions range from minor inconveniences to severe safety incidents.
Consider an employee engrossed in a text conversation who overlooks an important email or note, causing a delay in the supply chain. More dangerously, an employee operating machinery while sneaking a glance at their phone could end up in a severe, even fatal, accident.
While mobile phones can be a large distraction, these devices are not the only culprits. Workplace distractions can also include excessive noise from machinery or colleagues, frequent interruptions by co-workers, cluttered workspaces and even the mental load of personal concerns. Some of these distractions are unavoidable; however, they cumulatively contribute to a less safe and productive work environment.
Multitasking is often listed as a strength on job applications or prerequisites for employers hiring. However, contrary to popular belief, humans aren't well equipped to handle multiple cognitive tasks simultaneously. Multitasking can be a prominent distraction that is often overlooked by employers and workers alike. Attempting to multitask can increase the chances of making mistakes, decreased accuracy, impaired judgement, and increased reaction time and stress levels. In safety-critical roles, such as construction or manufacturing, this can lead to catastrophic accidents. According to the National Safety Council, 96% of people think texting while driving is dangerous; however, 44% continue to do it. Interaction with the mobile phone, even when sitting at a red light or stop sign, is still extremely dangerous as it takes the brain some time to return its focus to the road.
The impact of these distractions goes far beyond the individual who is directly involved, extending to the wider organisation and affecting the team's morale and productivity as well as the organisation's overall safety record. This highlights the need to identify and address workplace distractions in a holistic, effective strategy, considering both the physical and psychological aspects of the work environment.
---
As the custodians of workplace safety, employers have a legal and moral duty of care to manage the issue of digital distractions. This responsibility involves creating an environment conducive to focus and productivity while simultaneously ensuring employee safety.
To tackle mobile distractions, many organisations have implemented strict policies on mobile phone usage during work hours. Such policies may range from designating 'no-phone zones' to enforcing phone-free periods. However, the effectiveness of these measures varies significantly depending on numerous factors, including the nature of work, corporate culture and the individual employee's role and responsibilities.
Enforcing mobile usage regulations also poses challenges. Strict restrictions may limit necessary communication or hinder the employees' ability to use productivity apps and digital tools essential for their work. Additionally, in an era where work-life balance is critical, overly restrictive policies may harm employee morale and engagement.
Therefore, employers must walk a fine line in managing this issue. An effective approach could include a combination of sensible regulations, using technology to minimise distractions, and promotion of a culture of safety and focus. It's about creating an environment where safety isn't just a policy but a shared value within the culture of the workplace.
---
While employers have a crucial role in managing workplace distractions, the responsibility doesn't end there. Each individual employee also has an important role to play and can contribute significantly to ensuring the organisation has effective workplace safety practices and policies. Employees impact health and safety through their own actions.
Research studies have found a significant positive correlation between employee engagement and safety outcomes. These findings indicated that engaged employees were five times less likely than non-engaged employees to have a safety-related incident and seven times less likely to have a lost-time (productivity related) incident.
As the end users of mobile phones, employees must be provided with the knowledge to understand the risks associated with excessive mobile phone use and be encouraged to self-regulate. Employees need to be aware of the dangers and risks associated with using their mobile phones while at work and how these distractions can jeopardise their safety and that of their colleagues around them.
Workshops on mindfulness, seminars on digital well-being and sessions on focused work techniques can be instrumental in educating employees on how to manage their device usage effectively. Additionally, promoting a culture of open communication, where employees can voice their concerns or suggest improvements, can also be beneficial.
Providing employees with the right tools and resources that allow them to manage their tasks without the need for constant mobile phone interaction can be a game-changer. This is where innovative solutions like Bodytrak® come into play, enhancing safety while minimising potential digital distractions.
---
Confronting the pervasive issue of digital distractions, Bodytrak emerges as an embodiment of forward-thinking solutions. The comprehensive, in-ear smart wearable delivers real-time physiological monitoring to challenging and hazardous environments in the workplace, serving as an extensive safety solution that replaces the need for a mobile phone and associated safety apps. Uniquely, the system will alert not just the wearer (via audio prompts) but also the supervisor (via Dashboard, email and text) when configurable thresholds are exceeded. This is enabled by the device's cloud connectivity methods, provided by the same connectivity of a typical mobile phone via the Communications Pack. The key difference is that the Communications Pack has a small OLED display that just reports status updates and no option to download apps, rather than a 5+ inch fully interactive display with unlimited access to mobile apps.
The Bodytrak solution facilitates swift responses, helping to prevent severe and catastrophic workplace incidents. The device is extremely easy to use and wear, with the ergonomic earpiece designed for maximum comfort and a Communications Pack that can be conveniently clipped onto a pocket or belt and seamlessly complements any existing personal protective equipment (PPE). Users do not need to worry about any distractions from the Bodytrak device as it works in the background to keep them safe so they can focus on what they do best.
Bodytrak's ability to observe and decipher vital data is already triggering transformative shifts across various sectors. Employers across diverse fields, from construction to manufacturing, are harnessing Bodytrak to amplify the safety and welfare of their employees. This adoption results in heightened productivity and a decrease in workplace mishaps. Several client case studies demonstrate how Bodytrak's proactive and reactive safety precautions have effectively diminished potential workplace risks.
But Bodytrak goes beyond just monitoring; its comprehensive platform incorporates real-time data analytics, user-generated SOS and geolocation features. These features make it a powerful tool that helps companies tackle the issue of mobile distractions. By providing a constant stream of accurate, individualised safety data and insights, Bodytrak encourages workers to stay focused on their tasks, thereby reducing the reliance on distracting mobile devices. This focus on safety and productivity ensures a win-win scenario for both companies and their employees, cementing Bodytrak's value as an essential addition to modern workplaces.
---
The reality of the risk posed by mobile distractions in the workplace is undeniable and significant. While the onus to manage this issue lies with employers and employees, leveraging emerging smart safety innovations can provide a comprehensive and efficient solution. Bodytrak's wearable technology, with its ability to provide real-time monitoring without tethering workers to their phones, offers a path to a safer, more productive workplace.
As we navigate the challenges of our increasingly digital world, it's clear that enhancing workplace safety calls for innovative, reliable and practical solutions. Bodytrak's wearable technology is exactly that: a fusion of safety and convenience that helps keep distractions at bay and focus where it truly matters.
Discover the transformative potential of Bodytrak for your organisation. For more information, to schedule a product demo or see how other sectors are implementing the smart safety solution. Step into the future of workplace safety with Bodytrak.