Man Down Alarm Systems for Lone Workers
In the UK alone, 37% of all reported workplace injuries were as a result of a slip, trip or fall, with 28% of all fatalities in the workplace being caused by the same. Every year, OSHA releases the Top 10 Most-cited Violations in workplace safety and fall protection continues to be at the top for twelve years running. There is no wonder why organisations and regulators are continuously searching for 'man down' (worker down) solutions to enhance their workplace safety practices. While man down situations continue to affect many workers around the world, the risks to lone workers can be heightened as they are often isolated and do not have access (or have more limited access) to coworkers, supervisors, or organisational support.
With these staggering numbers that are increasing each year it has never been more important for organisations to equip their employees with effective alert solutions should they be in a man down scenario such as a fall. Here we learn more about man down alarm solutions and how they can be used to provide critical alerts.
What is 'man down' (worker down)?
What is a man down alarm system?
How does a man down device work?
Preventing other common workplace risks
Critical insights to optimise health and safety practices
---
The term 'man down' (or the more recently coined 'worker down') is typically used as an exclamation when there is an incident involving a worker who has fallen down, is immobile or has become incapacitated while performing their workplace duties. While slips, trips and falls are extremely common these are not the only causes of man down incidents. These can also be triggered by acts of violence (i.e. lone workers in some professions can unfortunately be assaulted or attacked by members of the public while they work), sudden illness and road traffic accidents.
---
A man down alarm system helps organisations safeguard their employees, particularly those who may not have anyone else around them, by monitoring an individual's personal responses to their environments and detecting any falls or inactivity. When an alert is triggered this can be transmitted to co-workers or an incident response team so that immediate assistance can be dispatched in emergency situations.
While there is no legal requirement to provide safety devices to workers, man down solutions are becoming widely implemented as a tool to enhance safety practices as employers do have a legal responsibility to keep their workers as safe as possible. For lone workers a risk assessment must be undertaken; this comes under The Health and Safety at Work Act (1974) and The Management of Health and Safety at Work Regulations (1999). Both regulations require that organisations identify any hazards, assess the risks their employees face, and then put measures in place to control the risks.
---
Man down monitoring systems usually work through the use of inbuilt sensors or an accelerometer to detect changes in the individual's position, inactivity period, or a sudden impact. Rather than being a one-size-fits all approach, man down alarm systems are provided to every worker to monitor their personal movements.
The Bodytrak device features a 3-axis accelerometer and gyroscope in both the Earpiece and communications pack (CommPack), and machine-learning algorithms are used to interrogate and fuse the aggregated data. The 3-axis accelerometer monitors the acceleration/movement (or lack of) while the gyroscope detects the orientation of the device. If an employee is faced with a man down situation the device identifies if the user is inactive and the gyroscope detects their orientation (i.e. if they are face down on the ground).
In the event that the user is incapacitated they can be rest assured that an alert is automatically sent to the Bodytrak Dashboard and via SMS and email to notify supervisors or co-workers that rapid assistance is required. Alternatively, an employee can also trigger an SOS alert for immediate assistance/attention via the CommPack or by removing the Earpiece from the CommPack. Similarly, if an alert is triggered accidentally, once sufficient movement is detected by the Bodytrak device the man down alarm will be deactivated and reset.
For lone workers, they can often be isolated or remote from the main control centre; this is when the Bodytrak solution can be implemented as a new type of buddy system. Data is transmitted from the Bodytrak device to the Platform via an internet connection through a WiFi or cellular network, depending on what is available at the time.
---
Alongside man down detection, the Bodytrak smart safety solution also captures real-time physiological data (core body temperature, physiological strain index, heart rate and fatigue) to prevent incidents related to heat stress, fatigue and more. Similar to the man down alarm system, once this data is measured via the in-ear sensors machine-learning algorithms are used to provide critical alerts to both the user (via audio prompts) and a supervisor (via the real-time Dashboard) when safe thresholds are exceeded, in order to prevent incidents and enable rapid intervention.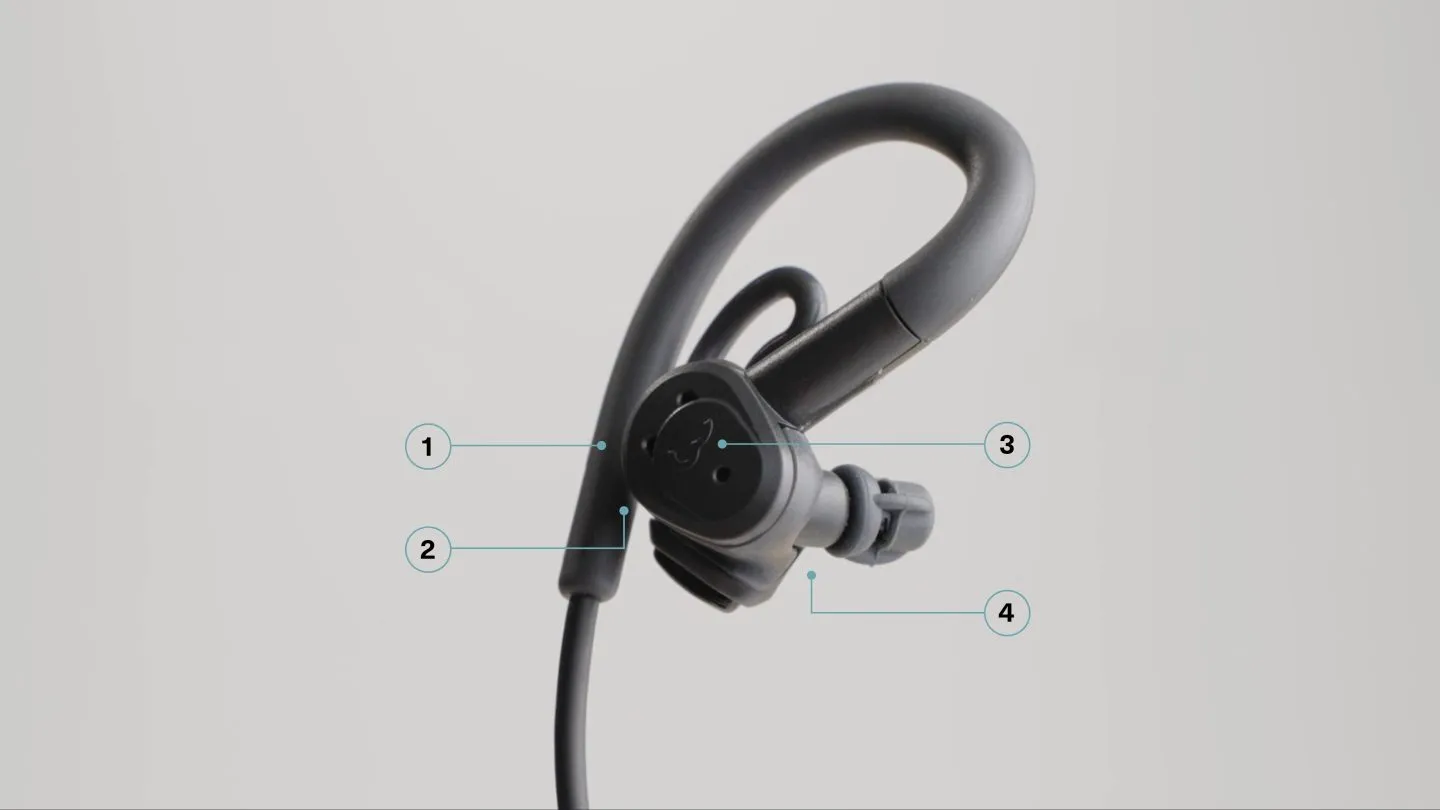 Bodytrak Earpiece

1. Ambient Temperature Sensor | 2. Ambient Microphone | 3. Accelerometer / Gyroscope Sensor
4. Heart Rate / Core Body Temperature / Barometric Pressure Sensor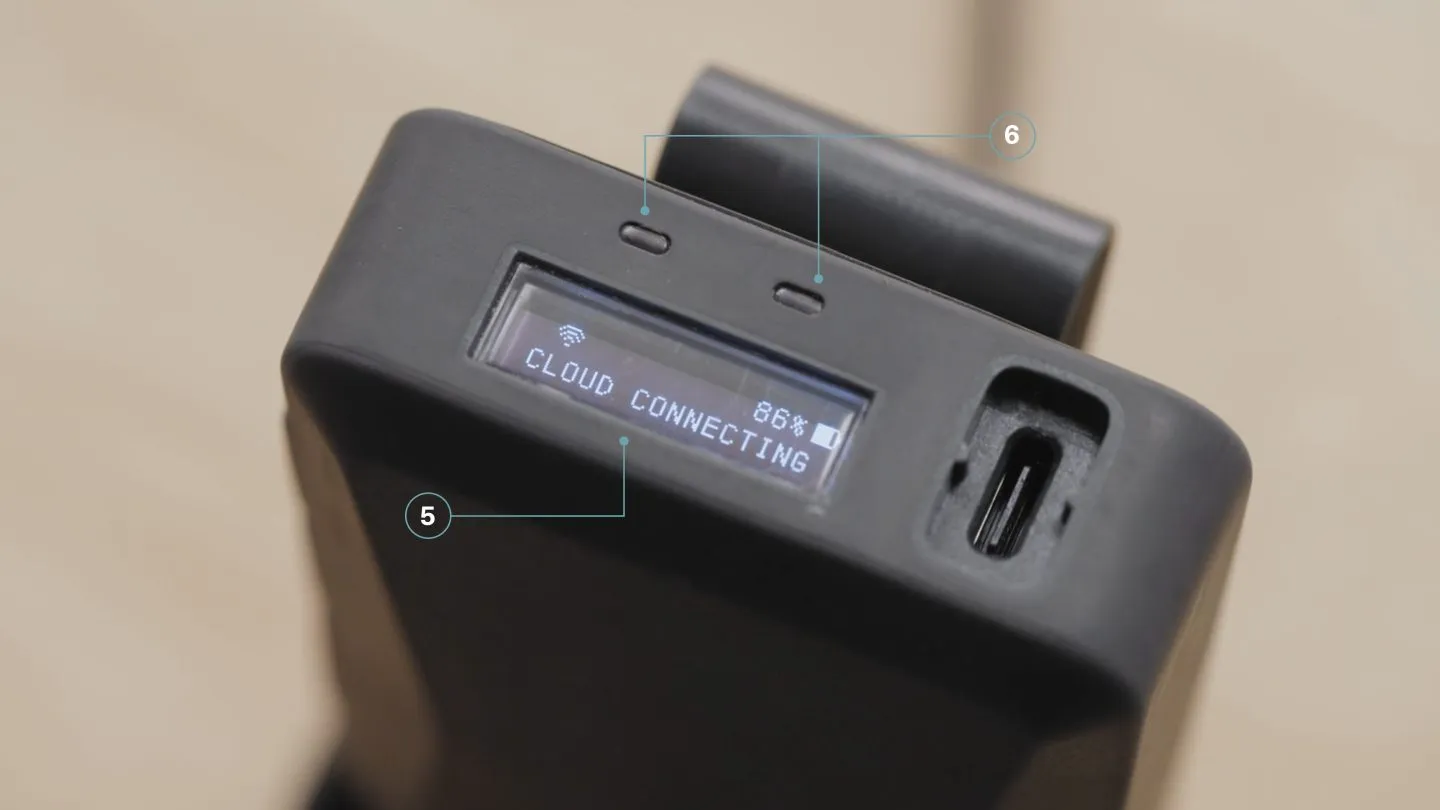 Bodytrak CommPack

5. OLED Display – Power (8 to 12 hours) and Connectivity (WiFi, Cellular, BLE, GPS)
6. LED Lights – Visual alerts
---
Automated reports are also generated via the Bodytrak Platform to provide organisations with critical insights that can help make informed decisions about any necessary changes to safety control measures and policies throughout their organisation. Through the data provided, organisations can evaluate the effectiveness of existing controls across different individuals and areas/locations to determine whether they need to enhance the required protection (or support) in certain environments, areas or activities. The data obtained from lone workers can be extremely insightful as they are often working with no direct contact with other workers within the organisation and are therefore inherently exposed to greater risk.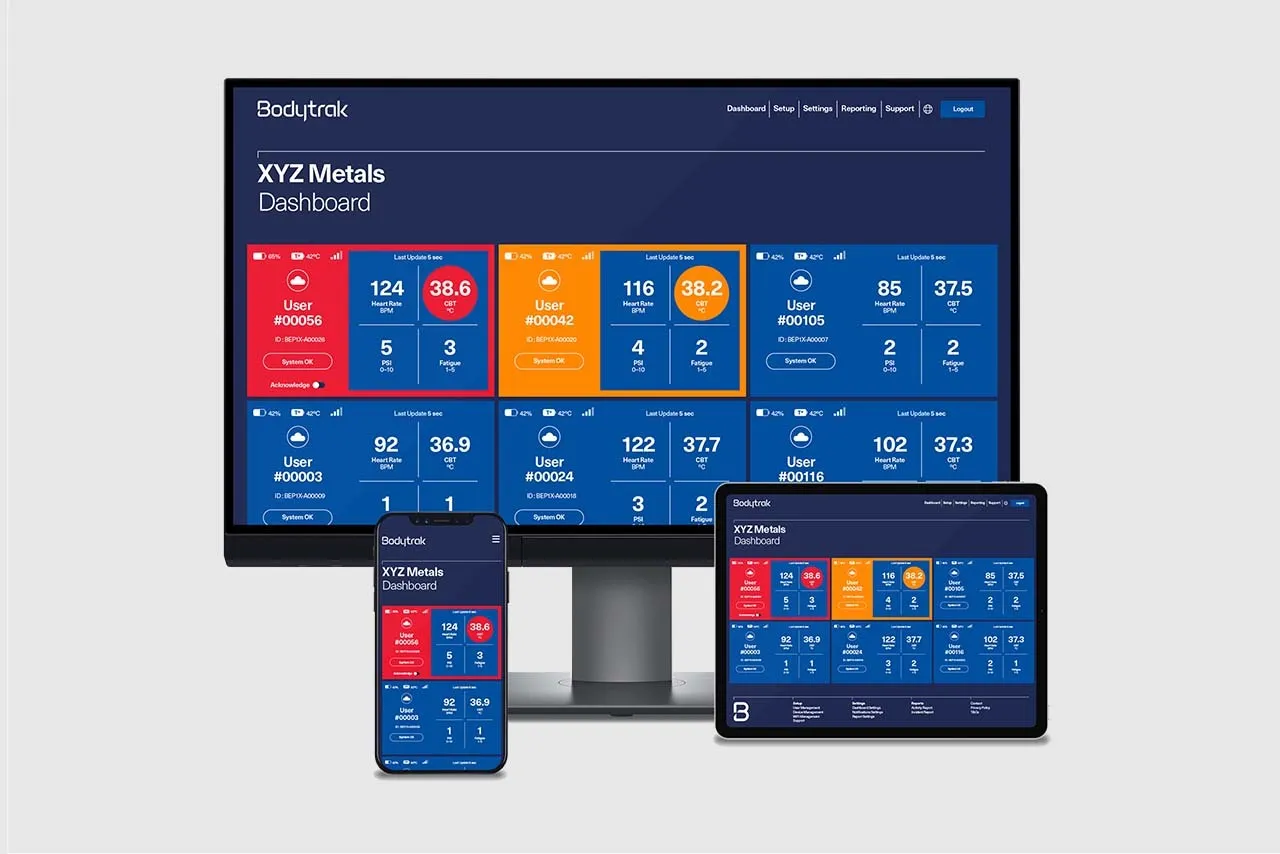 Bodytrak Incident Management Platform Features

Real-time alerts via the Dashboard | Alert notifications via email and SMS | Location monitoring via interactive mapping | Geofencing to control safety zones | SOS user activated alarm designed for rapid assistance | Configurability to customise alert thresholds | Incident reporting | Automated report insights | Secure and 100% compliant with industry standards | Intuitive, user friendly interface
The HSE calculates the price of workplace trips and falls as over £800m a year in the UK, with costs to the NHS of £133m each year, so there is no wonder why more organisations are implementing man down alarm systems to mitigate the risks caused by these incidents. For less than a cup of coffee a day, many organisations have already implemented Bodytrak as a new buddy system to de-risk man down situations while also safeguarding their teams for other workplace risks such as heat stress, fatigue and more.
Speak to Bodytrak today to learn more about their real-time data analytics, and how they can work with your organisation to improve safety, productivity and efficiency.