Wearable Safety Solutions and Impending Privacy Concerns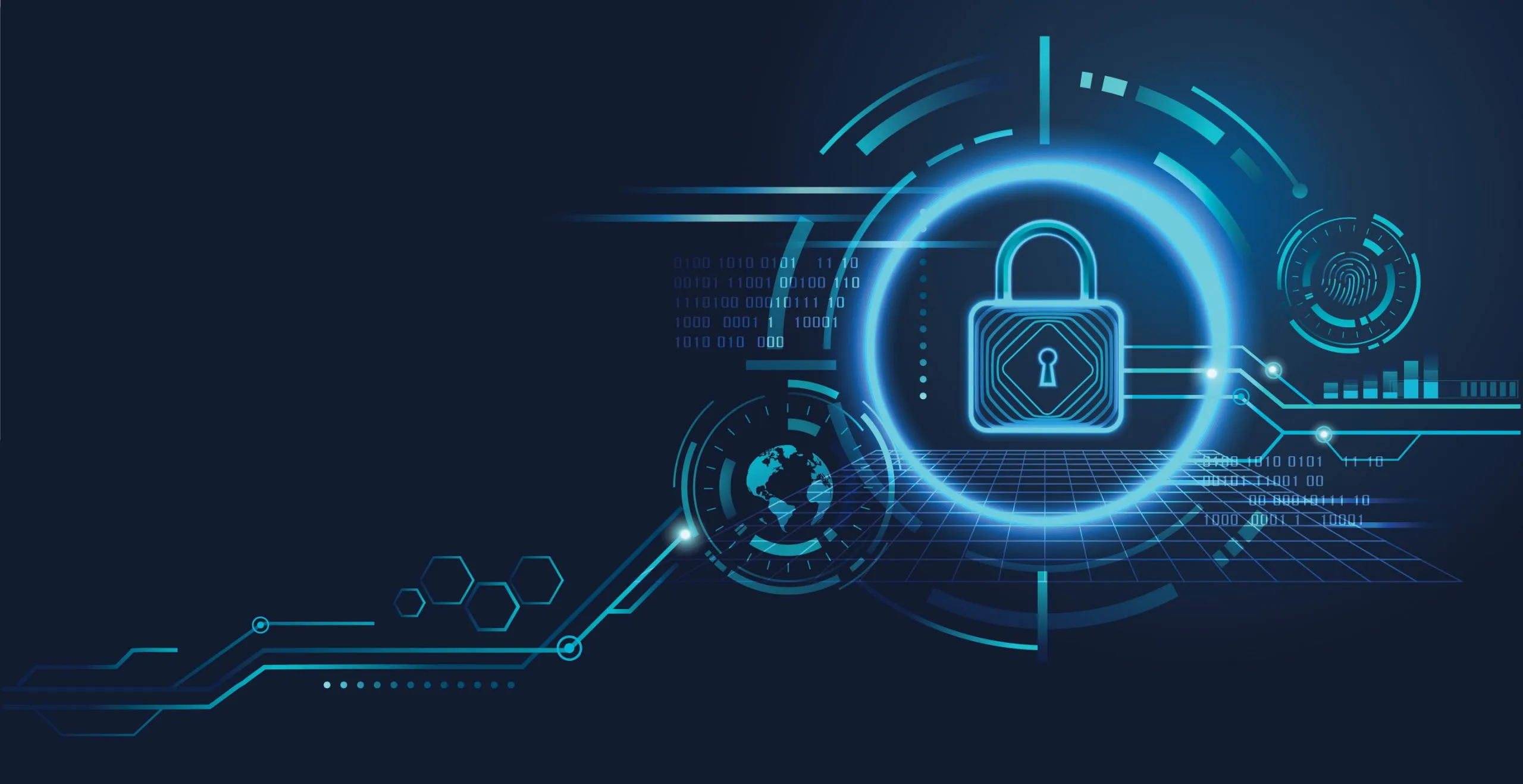 For decades, the introduction of new technology and gadgets has often been met with resistance and apprehension (unless you're an early adopter). It's a familiar pattern we've witnessed before, perhaps most prominently with the first smartphones. When these handheld devices first emerged, many were sceptical about their capabilities and the potential issues that they might bring. Today (2023), there are around 6.92 billion smartphone users. There's even a word to describe the state of fear of being without your phone: 'nomophobia'. While the resistance to these new devices has dropped considerably over time, we find ourselves in a similar scenario with the rise of wearable technology, especially in the workplace. From smartwatches to smart personal protective equipment (PPE), these devices unveil a new era of physical monitoring and connectivity. However, as with the introduction of smartphones several decades ago, they also raise important questions about privacy.
The rise of wearable technology: Enhancing safety solutions
A buddy that empowers you – not 'big brother'
What kind of data is Bodytrak collecting?
---
Wearable technology has been met with a mix of excitement and trepidation; however, there is no doubt that adoption and acceptance is growing exponentially. Research conducted by Deloitte reveals approximately 50% of respondents now use wearables, digital assistants or smart devices, an increase of 8% in four years with no signs of slowing. As with most new technology, the aim is to fill a gap in the market, enrich our lives or make things more efficient.
According to the Bureau of Labor Statistics, heat exposure causes over 170,000 work-related injuries annually, with a 1% increase in injuries for every increase of 1°C. In the US, heat exposure is responsible for as many as 2,000 fatalities in the workplace each year. Similarly, fatigue, which is often an underestimated hazard in the workplace, has figures just as alarming. According to the National Safety Council, it is estimated to cost employers $136 billion each year in health-related productivity losses, contributing to 13% of workplace injuries. While there has been significant progress in occupational health and safety in the workplace, some conventional solutions are no longer effective enough to make a substantial impact against certain hazards. Wearable technology can play a pivotal role in enhancing employee well-being and safety, especially in combating hazards that may have been difficult to monitor and intervene previously.
Organisations that have attempted to monitor fatigue have been reliant on subjective measures, such as employee surveys, and solutions with delayed detection, such as blinking technology. Such solutions are inaccurate and unreliable, affected by other tasks being performed, and can lead to many ramifications as a result of over/under reporting. While it's positive to see organisations implementing solutions to address fatigue, physical responses such as blinking often occur after fatigue has advanced and risks have increased.
Wearable technology can be used to detect a wide range of workplace hazards affected by body temperature, cardiovascular stress, motion and lack of movement, while triggering alerts to notify users and supervisors of a potential incident before it's too late. These insights captured from wearables can assist senior decision makers when building safety programmes and measuring the effectiveness of protocols already in place or being implemented. This helps put organisations in a stronger position to foster a safe workplace culture.
---
The heart of the privacy concern surrounding wearables lies in the data collected. Equipped with sensors, wearable devices can continuously gather information about the body's responses and surroundings. This can provide insights into work schedules, habits and physical capabilities, as well of course as providing essential safety monitoring. As with the introduction of smartphones, it's important to embrace the possibilities while addressing the concerns related to data security and user privacy. These concerns often include:
Data security: wearable devices store vast amounts of personal data, making robust data security measures crucial, especially in safety-critical applications.
Data sharing: to maintain user trust, wearable companies must be transparent about data-sharing practices, particularly when it comes to safety solutions.
Informed consent for safety: users must have a clear understanding of how their data is used in safety contexts, emphasising informed consent.
Data protection: in safety-critical situations, the mishandling of data can have serious consequences, necessitating stringent privacy safeguards.
---
As a result of the SAS soldier fatalities on the Brecon Beacons (UK) in 2013, and the global rise of temperatures causing significant increases in workplace fatalities, Bodytrak® was founded to solve health and safety problems people face every day. Following these events, it was evident there were no existing reliable solutions on the market to prevent occupational hazards that stem from extreme temperatures and fatigue. Enter Bodytrak, a wearable solution with the main purpose of capturing data to prevent incidents and save lives in the workplace.
The data is captured for the sole purpose of ensuring that alerts are triggered when an employee is at risk and immediate assistance is provided when thresholds are exceeded. Think of a colleague who is a person of few words – like them, Bodytrak does its job in the background and only comes to the forefront to provide a 'nudge' when a user is at risk. This could be an alert to indicate an urgent need for a break or to remove themselves from a situation to cool down before they become high-risk. The great thing is, Bodytrak only kicks in when a user is in danger; otherwise, users forget the device is even present. By default, the Bodytrak solution does not report any personal information; the client has the option to use non-personal identifiers for usernames, as opposed to the users' actual name.
All data captured by the Bodytrak solution is secure and protected using industry standard protocols and treated with the utmost sensitivity and is not shared or utilised by any third parties such as insurance companies. Bodytrak is an additional safety net implemented to complement and enhance existing safety protocols within an organisation. Only people who have authorised access within the organisation will be able to view the information. It's important to emphasise that Bodytrak primarily serves as a safety device and a user's reliable buddy which only speaks up when risks are presented to the individual.
---
Bodytrak monitors and focuses on capturing physiological data to protect users from incidents caused by heat stress, fatigue and noise exposure. The metrics captured below are also used to provide helpful insights to determine workplace hazards such as physiological strain and man down:
Core body temperature
Heart rate (and heart rate variability)
Motion
Noise exposure levels
Location-based data, in order to locate a user and provide immediate assistance when required, and prevent unauthorised access to hazardous areas
---
As we embark on this new era of wearable technology that intersects with safety solutions, acknowledging and addressing privacy concerns is paramount. By navigating this delicate balance, we can harness the transformative potential of wearables while safeguarding user privacy and enhancing safety across industries. Bodytrak, the first non-invasive in-ear solution of its kind on the market, uses real-time actionable data to ensure each team member returns home after each shift. Its mission is to disrupt health and safety in the workplace by working with customers and regulators to define new standards and reduce the number of incidents and fatalities across the globe. The data collected is used to keep the users safe and intercept when risks are present rather than interfering with any tasks at hand.
Image credit: https://www.facebook.com/PlargueDoctor/