Enhancing Safety Practices Through Employee Engagement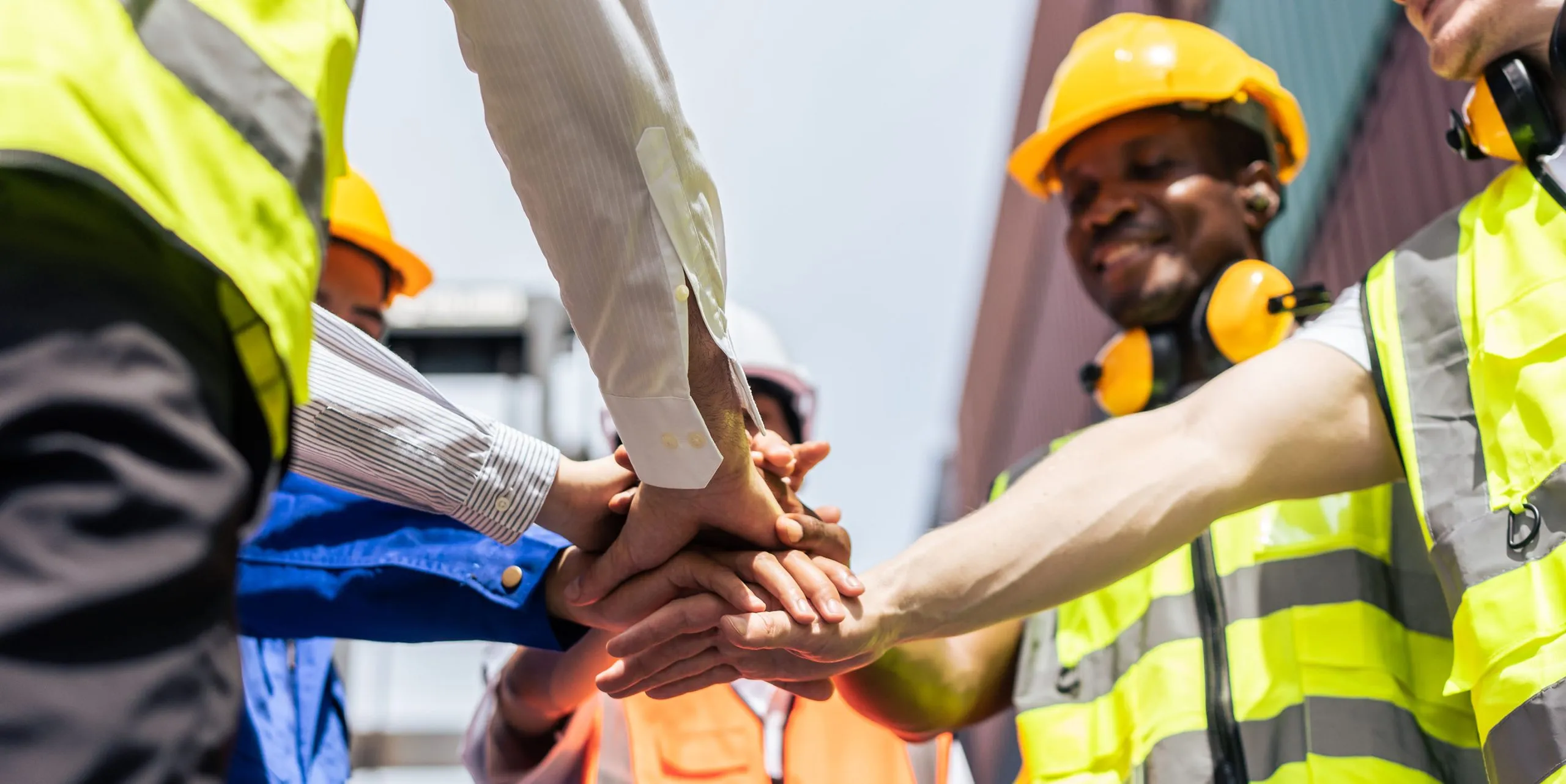 Employee engagement and safety practices are two integral components of a successful and thriving organisation. When employees are actively engaged in their work, and prioritising safety, the entire organisation benefits. It is no wonder, highly engaged employees result in a 21% increase in profitability. Here, we examine the importance of employee engagement in promoting safety practices and introduce Bodytrak® – an innovative wearable technology that enhances employee comfort and safety. Collaboratively, employee engagement and Bodytrak can positively transform your company's safety culture and create a secure and productive work environment.
The importance of employee engagement on safety practices
Steps to increase employee engagement for improved safety practices
Empowering employees for optimal safety with smart solutions
---
Commitment to safety: Employees who understand that safety is not just a set of rules but a shared responsibility to keep themselves and their colleagues safe from harm ensure that they're engaged. As a result, they are more likely to be committed to the company's safety culture. This commitment is reflected in their daily actions, where safety becomes a core value of the organisation.
Increased safety awareness: Engaged employees are more aware of potential safety hazards. They proactively identify risks and take the necessary precautions to prevent accidents. This heightened awareness leads to a safer working environment for everyone.
Active participation in safety programmes: Employees who are engaged are more willing to participate in safety training, workshops and programmes. They value and understand the importance of continuous learning and actively seek opportunities to enhance their safety knowledge and skills.
Improved incident reporting: A culture of open two-way communication encourages reporting. When employees feel engaged, they are more likely to report safety incidents promptly. This enables the company to identify the root cause and implement corrective actions to prevent similar incidents in the future.
Positive motivation: Engaged employees encourage their peers to adhere to safety guidelines and protocols. This positive motivation from their colleagues fosters a safety-conscious environment where everyone supports and looks out for one another. In a survey, 89% of HR leaders agree that ongoing peer feedback and check-ins are key for successful outcomes.
---
Leadership support and commitment: The first step towards increasing employee engagement for safety practices starts at the top. A report by the American Psychological Association found that only 17% of employees would recommend the company as a good place to work if they did not view leadership as committed to their well-being and safety. Leaders and managers within the organisation must demonstrate unwavering commitment to safety and set an example for others to follow. As employee engagement is expected, they, too, should continuously engage in safety meetings, provide resources for safety initiatives and demonstrate genuine concern for the well-being of employees.
Communicate the importance of safety: In a survey, 86% of executives cite the lack of effective collaboration and communication as the main cause of workplace failures. Clear and consistent communication about the importance of safety is vital to engage employees. Various communication channels to disseminate safety-related information, such as emails, newsletters, noticeboards and digital screens can be beneficial. Everyone has a role to play when it comes to safety. This message should be reinforced – safety is everyone's responsibility.
Establish a robust safety training programme: Invest in comprehensive safety training programmes that are tailored to your industry and company-specific risks. Relevant and interesting training sessions will ensure that employees understand safety protocols and know how to respond in different situations. Interactive tools and scenarios can help make the training sessions more engaging and memorable while being relatable and informative.
Encourage a culture of recognition: Recognition is one of the top drivers of employee engagement. Research found that, when employees believe they will be recognised, they are 2.7x more likely to be highly engaged. Recognise and appreciate employees who actively contribute to safety initiatives. Celebrate safety milestones and reward individuals or teams that consistently prioritise safety. Public recognition reinforces the significance of safety and encourages others to follow suit.
Implement safety incentive programmes: Consider implementing safety incentive programmes that reward employees for maintaining excellent safety records and actively participating in safety activities. Reward systems can range from financial incentives to non-monetary rewards like extra time off or recognition events.
Provide opportunities for growth and development: Engaged employees are often driven by the desire to grow professionally and personally. Offer opportunities for skills development and career advancement through workshops, seminars and mentorship programmes. Employees who feel valued and supported are more likely to remain engaged and committed to safety.
Regularly seek employee feedback: Employees who feel their voice is heard are 4.6 times more likely to feel empowered to perform their best work. Employees are often on the front line and are directly exposed to the risks and challenges. Create an environment where they feel comfortable providing feedback on safety practices. Conduct regular surveys, focus groups or suggestion boxes to gather their insights and suggestions for improvement. Act upon their feedback and share any changes made based on their input.
---
The comfort of Bodytrak is a crucial aspect that contributes to its widespread adoption among employees. Traditional safety monitoring devices can often be cumbersome, heavy and uncomfortable, leading to employee resistance to using them consistently. In contrast, Bodytrak is designed with user comfort at the core, making it a seamless and non-intrusive wearable solution. The lightweight and ergonomic design ensures that employees can wear it comfortably throughout their shifts without experiencing discomfort or irritation.
The ease of use and intuitive interface of Bodytrak make it appealing to employees. The device's simple controls and clear display provide real-time feedback and critical alerts, allowing employees to stay informed about their well-being and providing assurance that any incident can be prevented so they can focus on the job at hand.
Another factor that drives employee adoption of Bodytrak is its data-driven approach. The device captures and analyses a wide range of physiological responses, including heart rate, core body temperature and noise exposure. This comprehensive data provides organisations and employees with valuable insights, enabling them to make informed decisions about their existing policies and practices.
Furthermore, the integration of Bodytrak into safety training and protocols encourages employees to adopt the new technology. When employees understand that Bodytrak is a tool designed to protect and support them in their challenging and hazardous work environments, they are more likely to embrace it. For instance, data can be anonymised and used to inform more optimal shift timetables, worker policies and health and safety strategies. Better-managed shift patterns result in happier and more productive staff, hence greater output. Training sessions that highlight the benefits like these and more will impact the overall safety to create a positive attitude towards new technology.
---
Employee engagement is another essential piece of the puzzle to enhance safety practices within any organisation. Engaged employees are committed to safety, actively participate in safety programmes and contribute to a positive safety culture. By following the steps outlined, organisations can increase employee engagement and create a safer work environment.
When implementing new solutions, education, wearability and comfort will be essential tools to increase engagement and compliance. The comfort and user-friendliness of Bodytrak make it a smart safety solution that employees are willing to embrace, empowering them to prioritise their well-being. With a data-driven approach and seamless integration, Bodytrak provides invaluable insights that lead to more informed decisions and a safer workplace for everyone. Remember, safety is a shared responsibility, and it starts with engaging and empowering the organisation's workforce.