The Health and Safety Responsibilities of an Employee (Guide)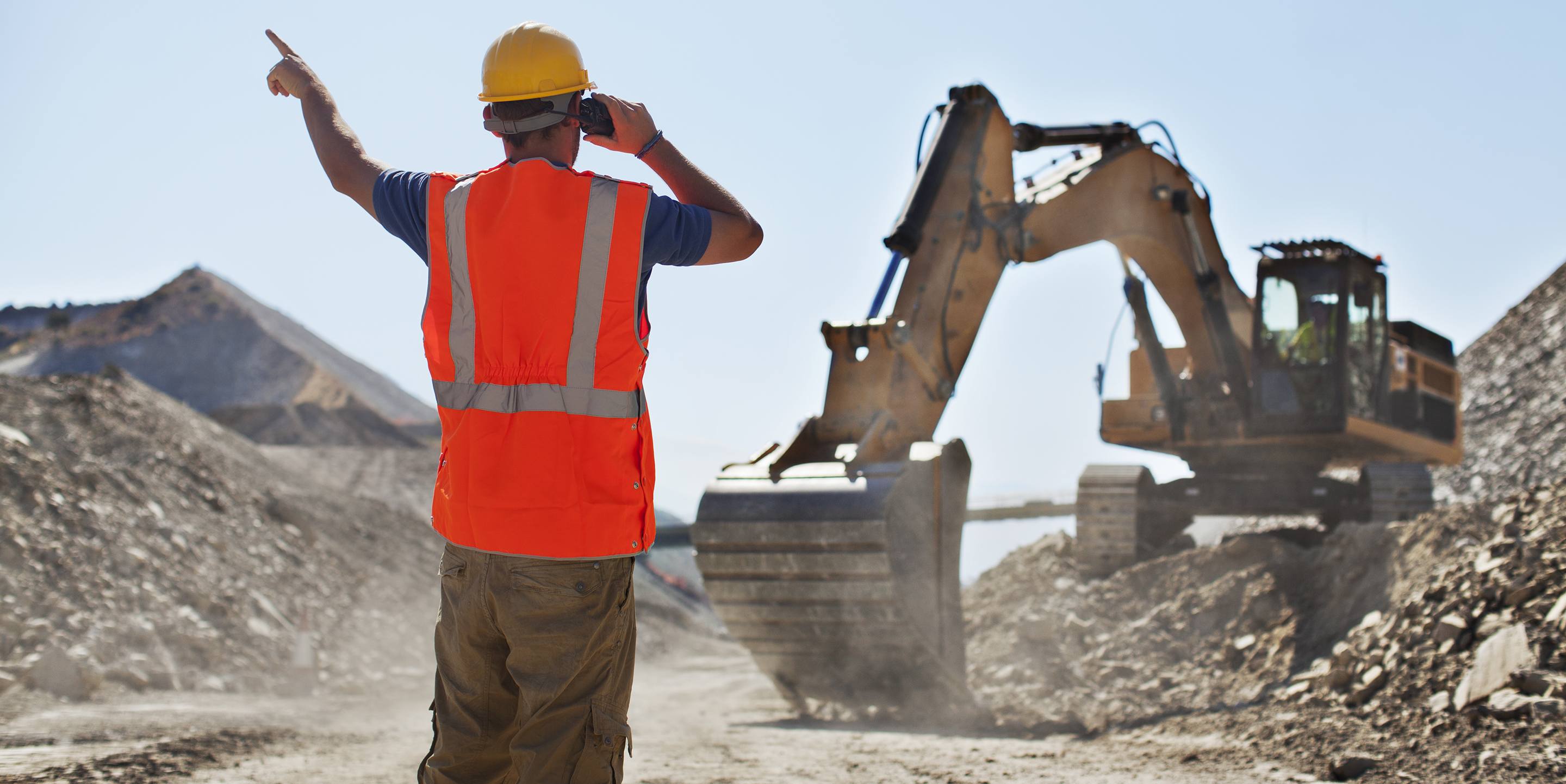 From all the research and studies available, and development over the past decade, it is clear that 'health' and 'safety' are no longer buzzwords and incidents and injuries are no longer perceived as the cost of doing business. At the core of successful organisations are effective health and safety practices that build a positive culture around the importance of employee well-being, which leads to efficient operations and productivity. Emphasis is often placed on the obligations and responsibilities of the employer; however, the truth is employees also have a significant role to play in upholding health and safety. While employee engagement is an integral component of enhancing safety practices, it is important for both employees and organisations to understand each individual employee's responsibilities and the role they play to secure a safer, healthier and thriving workplace.
What are the health and safety responsibilities of employees?
How can employees be encouraged to take responsibility for health and safety?
What are employees' rights regarding health and safety?
How should employees raise health and safety concerns?
Who bears responsibility for workplace health and safety?
Frequently asked questions (FAQs)
---
In the UK, the Health and Safety Executive (HSE) states, "Workers have a duty to take care of their own health and safety and that of others who may be affected by your actions at work." While employers are required to provide a safe environment, employees must ensure that they cooperate by adhering to the health and safety guidelines to ensure the legal requirements are met. This includes promptly and consistently adopting any safety equipment provided and swiftly reporting any hazards they encounter.
The British Safety Council has compiled a short and easy-to-follow list for employees to follow to keep the workplace safe:
Follow health and safety instructions
Attend health and safety training
Adhere to safety procedures
Report any hazards or failings in safety procedures
Be proactive
---
Employee engagement plays a crucial role in building a safety-oriented culture that employees feel encouraged to be a part of. By fostering open communication channels, conducting regular and robust safety training, and involving employees in the decision-making process for safety, organisations can empower their workforce to take ownership of their well-being.
Strategies to encourage employee responsibility can also encompass:
Building a culture of recognition
Implementing safety incentive programmes
Providing opportunities for growth and development
Regularly seeking employee feedback
To explore these steps and more tips in detail, read Enhancing Safety Practices Through Employee Engagement.
---
According to the 2022 Workers' Rights Index, Norway ranks as one of the countries with the least violation of workers' rights, with Denmark, Belgium, the Netherlands and Germany in very similar positions. Labour and employment laws exist to define and safeguard employees' and workers' essential statuses, rights, and privileges. Within this, there are various regulations in place to guarantee an employee is protected and has certain rights from their employer when it comes to workplace health and safety. These rights encompass access to relevant information, training, protective equipment and the right to refuse unsafe working conditions without fear of retribution. These rights not only protect employees but also encourage active participation in maintaining safety standards.
If we consider the number of workplace fatalities as a dominant indicator of health and safety, figures from the International Labour Organization (ILO) highlight that the UK, Iceland, Bahrain, the Netherlands and Finland are among the safest places to work. These countries have an occupational fatality rate of less than one death per 100,000 workers. While this is compelling, it's important to recognise such figures do not always correlate to a lower number of incidents and injuries. Looking at the rate of workplace injuries, the data obtained from the ILO indicate countries such as the UK, Japan, Denmark and France have the lowest workplace injuries. Generally, health and safety tends to be strongly implemented in the EU, the US and Canada, more than anywhere else in the world.
Ultimately, regulations are put in place to prevent serious incidents and protect the rights of employees. In the UK, all employees are entitled to work in environments where risks to their health and safety are properly controlled. Under health and safety law, the primary responsibility for this is down to employers. Based on a joint publication from the HSE and the Trades Union Congress (TUC), full- or part-time, temporary and permanent employees have the following rights when it concerns their health and safety:
Work in places where all the risks to your health and safety are properly controlled
Stop working and leave the area if you think you are in danger
Be consulted on matters related to your health and safety at work
Inform your employer about health and safety issues or concerns
Contact HSE, or your local authority, if you still have health and safety concerns, without getting into trouble
Join a trade union and be a safety representative
Get paid time off work for training if you are a safety representative
Have a rest break of at least 20 minutes if you work more than six hours continuously and entitlement to paid annual leave
Be provided with suitable and sufficient toilets, washing facilities and drinking water
Be provided with adequate first-aid facilities
In the event that an employee in the UK becomes unemployed as a result of a health and safety concern, they have the ability to make a complaint against their employer to an Employment Tribunal.
---
Open lines of communication are vital for addressing safety concerns. Employees should be encouraged to report potential hazards or safety lapses promptly without fear of reprisal. Often, as the first point of contact, they may be exposed to a hazard the organisation is not aware of. The ability for an employee to report such risks can prevent serious incidents.
The first step for any employee to raise a concern should be to approach their supervisor or direct manager and explain the situation clearly. There may be situations where an employee does not feel it is being addressed adequately. In these instances, an employee should have the ability to escalate their concerns to safety committees within the organisation. If any concerns persist, employees in England, Scotland and Wales can anonymously report these issues to the HSE by completing a form online or by calling 0300 003 1647. Similarly, employees in the US can confidentially contact the Occupational Health and Safety administration (OSHA) via the toll-free number 1-800-321-6742 (OSHA) or by email, or contact their nearest OSHA office.
Employees should be aware of the process and approach for raising safety concerns and have the confidence that they will be dealt with in a timely manner without fear of reprisal; a proactive approach to addressing concerns is integral to maintaining a secure work environment.
---
Workplace health and safety is a collaborative effort involving various stakeholders. It is a shared responsibility of both employers and employees. Organisations and employers have the primary duty to provide a secure environment and minimise potential risks and hazards, while employees contribute by complying with and adhering to guidelines. For instance, an organisation must provide their staff with adequate personal protective equipment and training to utilise the products; the employee has the responsibility to ensure they are using it and following the instructions provided. Additionally, the regulatory bodies of each state and country play a significant role in setting and enforcing standards that ensure everyone's well-being.
---
Personal protective equipment, commonly known as PPE, is a vital component of workplace safety. It includes equipment like helmets, gloves, masks, and goggles, which shield employees from potential hazards. With advancements in technology, organisations now have access to Smart PPE too, better known as wearable technology. The European Agency for Safety and Health at Work (EU-OSHA) defines this as combining traditional means of protection with enhanced materials, electronic components and technology that may collect data on the user and the work environment.
Under Personal Protective Equipment Regulation 1992 a duty of care is placed on every employer in Great Britain to ensure that suitable PPE is provided to 'employees' who may be exposed to a risk to their health or safety while at work. In organisations where an employee requires PPE, the employer is obligated to provide something suitable, alongside sufficient instructions and training on its correct usage and maintenance.
This regulation also extends to the employee's obligations. Amended in 2022 (PPER 2022), the employee has a duty to use the PPE in accordance with their training and instruction, and ensure it is returned to the storage area provided by their employer. In the event that any PPE is lost or becomes defective, the employee must ensure this is reported to the employer promptly.
---
Frequently asked questions (FAQs)

For an employee to effectively contribute to a safe workplace, it's important they understand what constitutes this. According to the HSE, a safe working environment must have well-maintained equipment, with no obstructions on floors and traffic routes, and windows that can be easily opened and cleaned. A healthy work environment must have a clean workplace with a reasonable working temperature, good ventilation, suitable lighting and the right amount of space and seating. This is helpful; however, it's vital to recognise that a safe working environment doesn't just encompass physical obtrusions. A safe working environment is one where employees are protected from potential hazards and where the risks of incidents and accidents are minimised. This extends beyond physical obstructions and infrastructure and also encompasses factors like air quality, ergonomic set-ups and psychological support to maintain mental and emotional well-being.

Prioritising health and safety isn't just a legal obligation or important to avoid losses linked to incidents or legal compliance. It's an ethical responsibility that both organisations and employees should uphold. Making health and safety practice a priority in the workplace fosters a positive culture while improving employee motivation and increasing productivity. In research conducted by the Queen's School of Business and by the Gallup organisation, disengaged employees had 37% higher absenteeism, 49% more accidents and 60% more errors and defects. Studies by the Institute of Occupational Safety and Health (IOSH) also highlight that workers are more productive in workplaces that are committed to health and safety. Such figures like these underpin the need to prioritise health and safety. When employees feel protected, engaged and valued, they are likely to contribute to the overall success of an organisation. Ensuring health and safety is a priority extends well beyond the legal implications; the true costs associated with inadequate resources and considerations should not be underestimated.
---
There is no doubt effective health and safety practice creates a strong foundation for a thriving work environment that nurtures and motivates employees, which, in turn, drives operational excellence and productivity. Employers have the primary responsibility to uphold the legal and moral obligation. However, it's just as important that employees understand the role they play. Regardless of an organisation's size, the most successful health and safety protocols have the commitment and engagement of the employees. With rights comes responsibility. Employees have the responsibility to ensure they adhere to health and safety guidelines, raise any concerns and report any issues promptly. Ultimately, the joint effort around health and safety is to ensure each team member returns home safely after the end of each shift.